10 Striking 3D Website Examples (and How They're Made)
Whether you code or not, there are now so many ways to get started with 3D in web design.
Flat design once dominated the web. Its standard grids of text and visuals certainly make it a practical and user-friendly approach, but web design can be so much more than a well-intentioned arrangement of columns and rows.
Adding 3D elements to your web design is a great way to create a memorable, interactive experience, and with modern no-code web design tools it's now more accessible than ever before. We've pulled together some interesting 3D website examples to show how to apply the effect, and the different tools and techniques you can use to recreate it.
Using 3D on Your Website
Three-dimensional animations and other 3D visuals can add so much. Aside from building instant interactivity and intrigue into your design, they help bring attention to the visual elements and text that you want visitors to focus on. Important parts of a website like messaging, product details, and other information can all be rolled out in a three-dimensional experience that's far more interesting and captivating than a standard flat web design.
However, it's worth mentioning that while 3D websites work well at fast internet speeds on modern laptops and mobile devices, they can be a bit buggy on slower and older gear. A website doesn't have to be a completely three-dimensional experience—instead of creating a fully-immersive 3D world, you can still use 3D elements sparingly to great effect.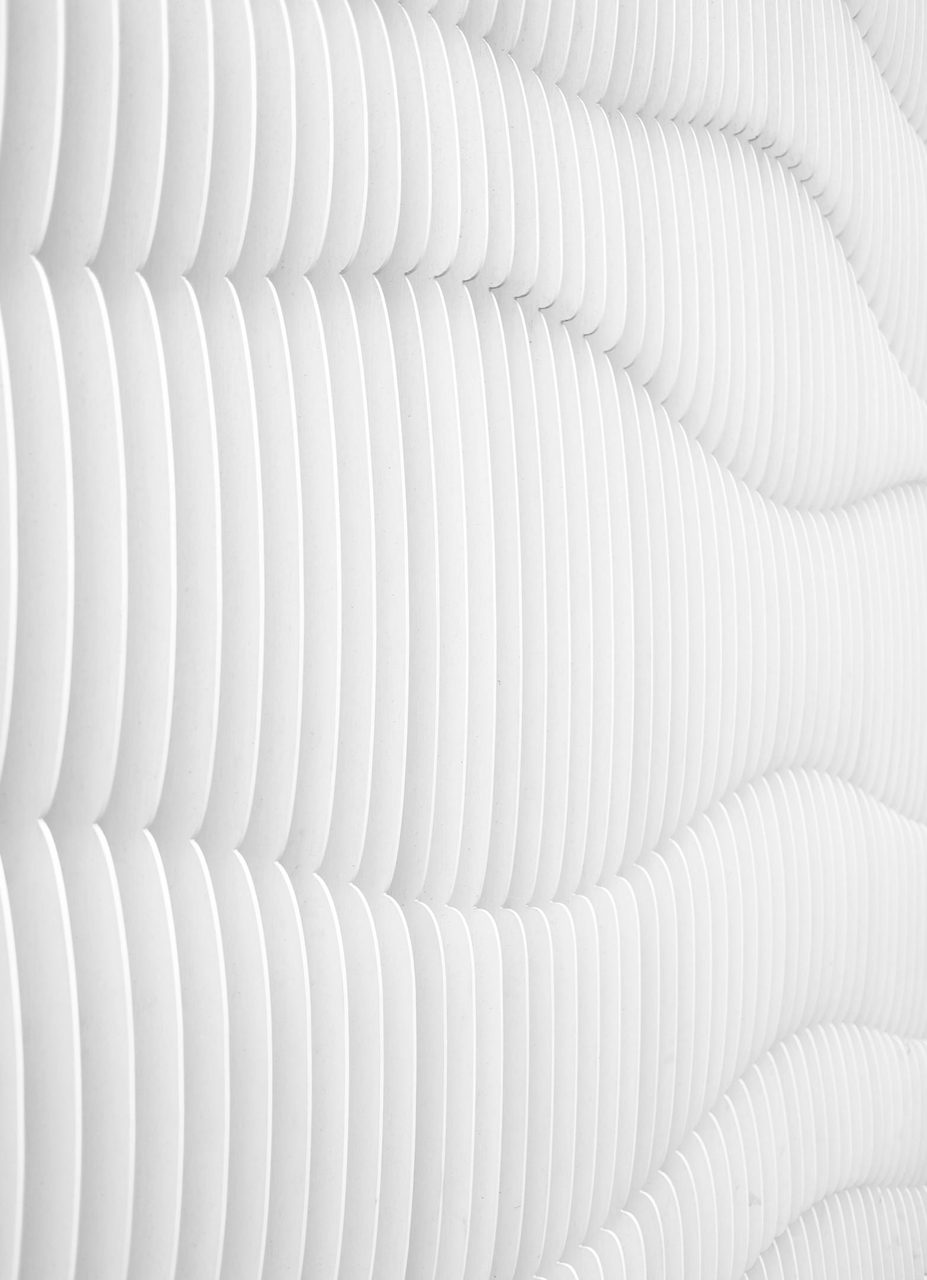 [image/graphic relating to above]
Though most of the web fits within the tidy confines of two dimensions, 3D websites go beyond the grid, carving out immersive experiences that feel exciting and new.
Essential 3D Website Tools and Resources
Whether you're a motion graphics expert well versed in JavaScript and React, or someone more comfortable working in the no-code space, there are a variety of different apps you can use to build three-dimensional web designs. Here are a few of the more popular three-dimensional modeling software apps worth exploring:
AutoCAD
Blender
SketchUp

Vectary
Many designers also find modeling libraries essential in crafting multi-dimensional websites. Some of the worthwhile 3D libraries worth checking out include cgTrader, SketchFab, 3DExport, and Vue.js. You can actually browse some of these directly inside Vev or upload your own .glb files to easily build a 3D web experience.
Of course, there are ways to create the illusion of dimensionality without creating complex graphics. Offsetting the speed that elements scroll by, adding drop shadows, and working with light, are all ways to create 3D visuals. Dimensionality can be faked through these techniques:
Animated visuals
Skeuomorphism
Faux dimensional scrolling
Glassmorphism
10 Stunning 3D Website Examples
Let's take a look beyond the flat expanse of traditional web design, showing you what's possible with a few 3D website examples.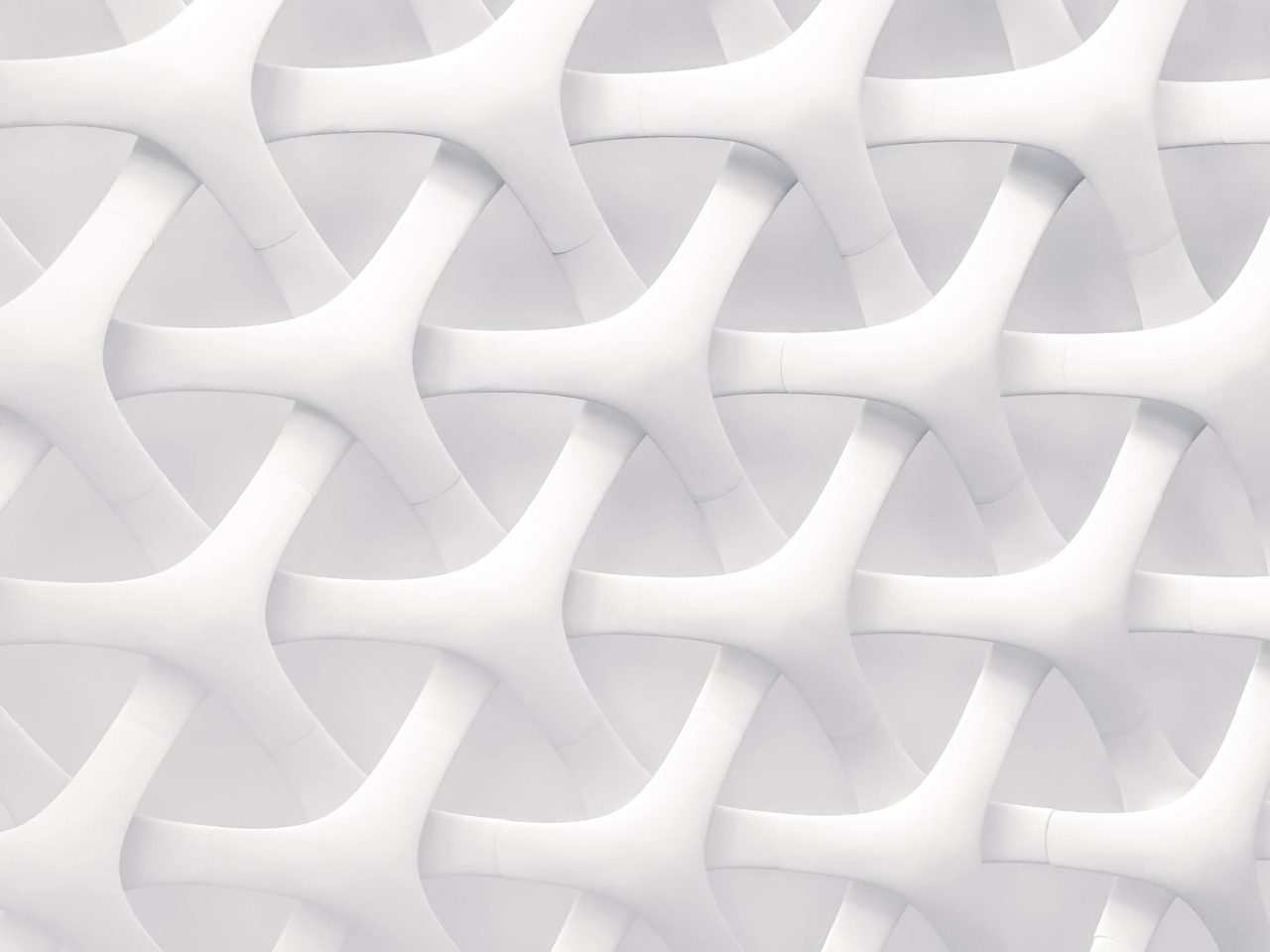 [image/graphic relating to above]
Chirpley
Chirpley connects brands with micro-influencers through its AI-powered marketplace. They offer a non-traditional way of marketing, and this company website breaks free from conventionality with a design full of three-dimensional cartoon visuals.
A red bird appears throughout this website. This quirky feathered mascot is at the center of their brand identity and its appearance throughout balances out the more technical information that explains how their product works.
With a colorful design filled with playful visuals, Chirpley communicates the complexities of what they do, in a way that feels fun. If you're looking for 3D website examples that are heavy on branding, you should head on over to Chirpley.
Admire Amaze
This journey through De Bijenkorf's ecommerce website begins with a bee. Sparks flicker as it hovers and darts through a dense forest, arriving at the hidden treasures that are their products. Behind much of this design is WebGL, a Javascript web graphics library designed for interactive three-dimensional visuals on the web.
This is an all-encompassing experience, guided not only by three-dimensional visuals that bring you deeper and deeper into the forest and to the items they sell but also of sound. Audio of frogs croaking, insects chirping, and water bubbling adds to the woodland ambiance.
De Bijenkorf goes beyond being merely a retail website but offers an immersive user experience. This was one of the most surreal 3D website examples we found, and we hope you get the chance to experience its magic as well.
Uplinq.ai
Uplinq modernizes bookkeeping through automation. Throughout this space visuals of machines flip into place as you scroll. With shiny metal, tubes, gears, robotic arms, and other moving parts these animations bring to mind technology and mechanization, which fits in perfectly with what Uplinq does.
It's not uncommon for SaaS company websites to have a standard grid layout with a few scattered call-to-action buttons. Uplinq's use of three-dimensional visuals gives this design a futuristic feeling user experience that sets it apart.
Peter Tarka
Peter Tarka specializes in three-dimensional illustrations that are full of intricate details, eye-pleasing colors, and shapes. He has worked for some big clients including Spotify, and Electronic Arts, and also did the animations for Uplinq.ai in our last example. This is a showcase full of wonderful digital art and illustrations, showing what's possible using web development frameworks like Next.js and animation software Cinema 4D.
What's great is that Peter doesn't throw his artistic brilliance at you all at once. Hovering over each project square materializes a preview. These glimpses show off his work in a way that's quick and immediate.
With a portfolio, it's essential to show off your best work and for it to be consistent. Peter comes through with a fantastic gallery of projects, with each one capturing his talents and sense of imagination. If you're an illustrator, UX designer, or in some other visually-driven field, Peter's portfolio is one of the most artistic 3D website examples we've seen that you should check out.
Enric Moreu
A blue sky with angular clouds and a lone figure standing on a floating piece of ground opens up this digital resume for Eric Moreu. Scrolling down spins this hovering island, leading you to the next colorful scene suspended in the air. There isn't a whole lot going on as far as text or explanations, but each section communicates something about his background and tech skills through clever illustrations. If you're looking for 3D website examples that use Blender, this is a great example of the type of visuals you can build with it.

Clou
Architecture merges physical forms with space. This website, for the China-based architectural firm Clou Architects, works with form and space in the digital realm with this revolving carousel of projects. Micro-interactions lead the way, and hovering over each slide shifts it and makes a larger photo appear in the center.
Clou Architects isn't as fully immersive as the other 3D website examples we've discussed. Though this design only offers three-dimension visuals on this first screen, this introduction manages to reveal their architectural work in a way that is inventive and attention-grabbing.
Kamboko Portfolio
With a lightweight color palette, smooth edges, and fluid animations, this design portfolio by Kamaboko gently guides you into a three-dimensional representation of a student living space. Kamaboko's expertise in apps like WebGL, GSAP animation, and Blender, shines through in this immersive portfolio. We love seeing 3D website examples that bring you on a journey and Kamaboko succeeds with this design rich in details.
It begins with a wide-angle shot, with scrolling bringing you closer in. There's a nice use of perspective as your view shifts while exploring this space and learning more about who Kamaboko is as a person and designer.
If you're a visual designer, how you build your own personal website should be a testament to your skills and talents. This portfolio on its own is enough to demonstrate Kamaboko's superpowers as a designer.
Cat Genius
This is definitely one of the more imaginative and fun 3D website examples we've come across. Cat Genius an AR-inspired game from the pet food company Opti Life, puts you in control of Simba the cat, in finding a bowl of food. Along the way, you're quizzed about cats, with each right answer bringing you closer to lunch. If you reach the end, you're awarded a discount code.
We're fans of brands who find creative ways in offering things like discount codes to their customers. Opti Life makes getting one an educational and entertaining experience.
SBS
Featuring a city of glowing purples, yellows, and blues, this immersive and interactive design for Sopra Banking Software feels like an opening to a sci-fi film. This visual aesthetic reflects so well the realm of finance and high-tech that they work within.
As you fly over the buildings you're brought to different landmarks. Each of these points explains something related to banking and Sopra's software. There's a wealth of content, and this animated journey divides it up in a way that makes it easy to explore and experience.
D2's 30 Under 30
As touched upon, using 3D design features in your website doesn't have to be all-encompassing. Subtle three-dimensional elements can create as much of an impact. This example made in Vev by D2 for their 2022 30 Under 30 report opens with a 3D animated globe of images showcasing the nominees. 
As well as including one of the most imaginative 3D image carousels we have ever seen, the inclusion of clickable hotspots on the photos involves users from the get-go. This interactive approach allows you to reveal more information about the nominees by clicking the hotspots, creating a sense of excitement and also steering clear of being too text heavy.
Integrate 3D visuals into your web designs
Working 3D visuals into your web design is now easier than ever. No-code design platforms like Vev let you easily upload and integrate 3D objects into a fully-responsive design without needing to code a thing. Vev creates clean HTML, CSS, and JavaScript in the background as you design—and you can publish your site anywhere on the web when you're ready.
Get our monthly newsletter straight to your inbox.
You can always unsubscribe at any time.
Privacy Policy