13 Stunning Annual Report Examples (And How They're Made)
Annual reports are a chance not only to educate, but to build excitement and meaning around a brand.
Annual reports have been around for years, but the rise of exciting web design possibilities in recent years has transformed them into showpiece pieces of content to build connection between brands and customers.
Through artistic design, inventive layouts, and compelling storytelling, annual reports are able to communicate a company's achievements, challenges, and goals. They take what's possible with modern web design and construct interactive experiences.
We've seen so many stunning annual reports examples across different industries and with the rise of no-code website builders building them is now easier than ever. Here are a few of our favorites—together with a quick deconstruction of how they're made.
The Rise of Blockbuster Annual Reports
Let's face it, annual reports used to be pretty boring. Often they were just a collection of facts and figures along with a dry recitation of what a company had accomplished over the past year—more yawn-inducing than awe-inspiring.
Yet, digital design has turned these reports into something more artistic and interactive, and in doing so has transformed them into anticipated annual brand events. With customer experiences, testimonials, and employee stories often being woven into the heart of their narrative, they are powerful tools for humanizing brands and building connection.
Of course, numbers still feature heavily, but interactive web design techniques now make it possible to present analytics and data in a way that's imaginative and engaging. Some of the best annual report examples we've seen seamlessly turn static, dry figures into the immersive centerpiece of the story.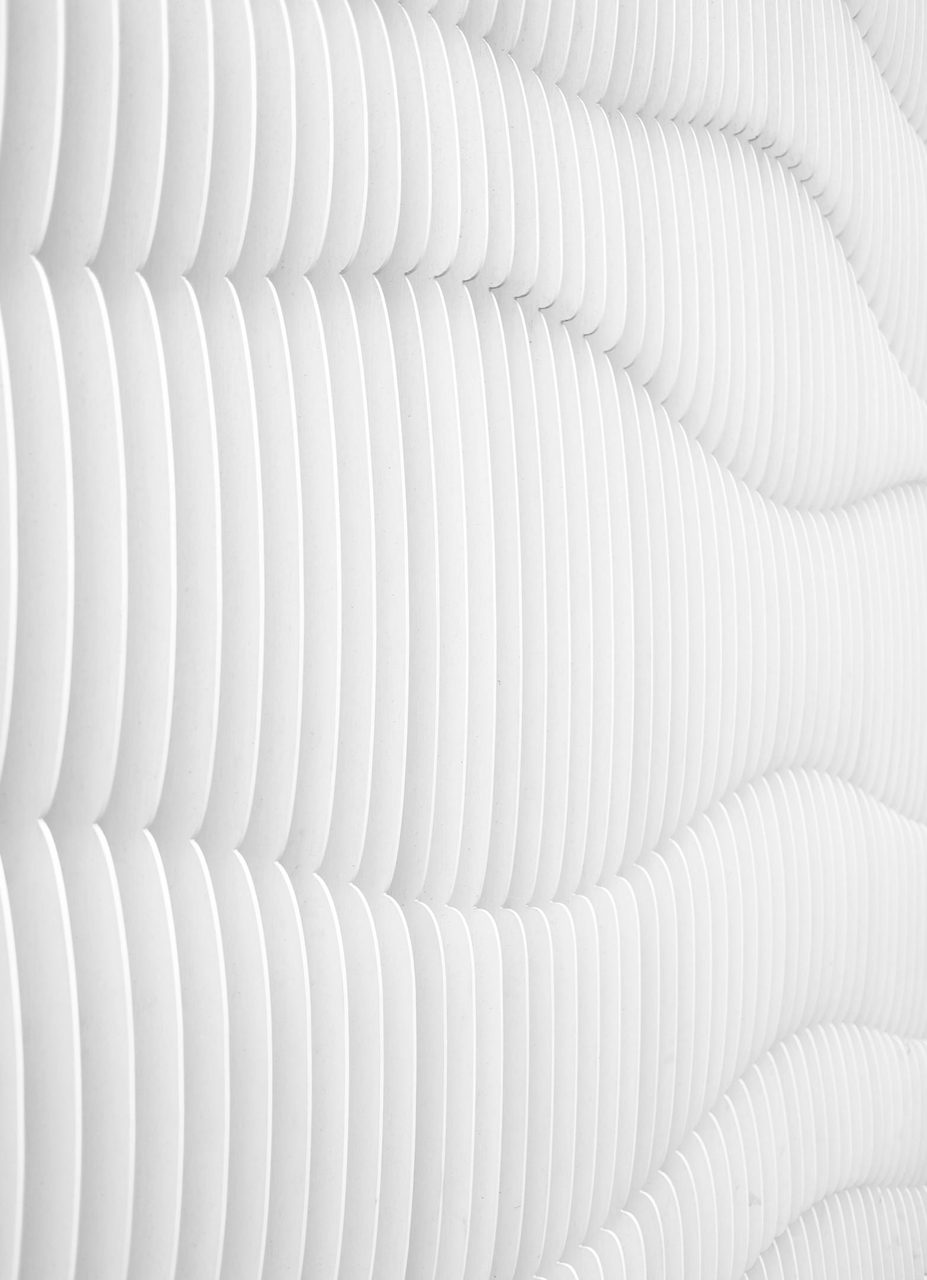 [image/graphic relating to above]
Annual reports have become riotous, indulgent spaces for brands to tell stories and express their personality through carefully manicured copy and engaging visuals.
Example Annual Report Design Trends
We can't possibly capture all annual report design trends in one article—but we can summarize some of the most popular that we see cropping up time and again.
Interactivity
Many of the annual report examples that follow have a heavy focus on interactive design. Instead of leaning on rigid tables or run-of-the-mill pie charts, data visualizations present information in ways that are fresh and imaginative.
Animation and scroll-triggered effects play a huge part in this. We see a lot of popular scrollytelling techniques like horizontal scroll, parallax image and video, and full-width video background sections being deployed to turn readers into active participants as they move through the story.
Visual storytelling
Visual storytelling has also quickly become the new standard. Annual reports can combine different types of media—from images and video, to audio and 3D animation—to create immersive experiences, drawing us in and making us want to explore them further.
Creative graphic design is increasingly coming to the fore, with some companies choosing to create rich illustrated worlds where readers go on a "visual journey" with animated characters as they move through the report.
Striking Annual Report Examples
Now we've whetted our appetites, let's take a look at some of the innovative and engaging annual report examples that have caught our attention to help inspire your own web designs.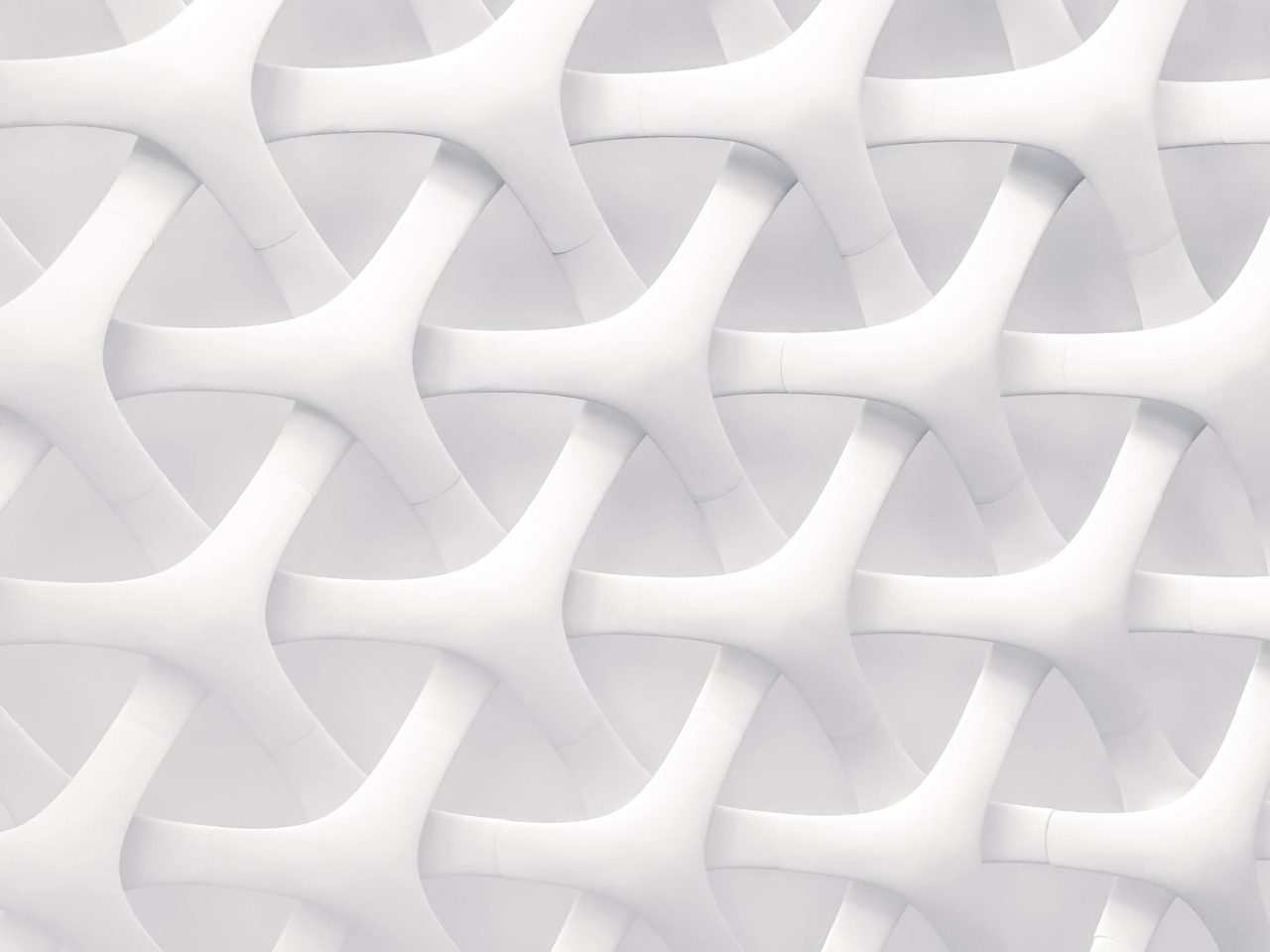 [image/graphic relating to above]
Vev 2022 Annual Report
Shamelessly, we're starting with our own. Like so many of you, we had a very busy 2022. We worked hard on adding even more functionality to Vev, saw the biggest uptick in projects built with our platform, and enjoyed a surge of new visitors to our website.

Our 2022 annual report shows what we accomplished, as well as where we're headed through bold text and colorful visuals. We wanted to make this report dynamic and exciting, including interactivity and eye-catching animations. Paying homage to our user base, we even based the design off of projects they had created in the Vev platform in 2022.

ARUP
ARUP is a firm that's focused on sustainable development. This 2021 report shows us what they've been working on, as well as insights into their company's goals. This annual report design mixes things up with a variety of graphics, and nice touches of scroll-triggered effects that slide text and other visual elements into place.
What stands out the most in this annual report example is the sound clips on their projects section. These aren't dry narrations telling us about these projects, but audio representing physical and biological phenomena. From mycelium spreading out, to the resonant vibrations of a bridge, these featured projects become more than just text on the screen, but auditory-tactile experiences. We love seeing this type of experimentation, and these soundscapes provide a connection to the natural world that words and images alone can't convey.
WeTransfer
WeTransfer is a file transfer platform, and this 2021 Ideas Report is aimed at their audience of creatives, communicating how this workspace is changing. Scrolling down reveals individual sections, with each having an important fact in its headline, prompting you to "see why" highlighted with a yellow sphere when you hover over it. They do an excellent job of breaking up the content and bringing attention to each of these major points.
Along with bold text, there are more delicate features to this annual report example. Throughout the layout are organic feeling textures, and spheres made of dotted lines that morph as one navigates down. These more lightweight visuals make for a great sense of juxtaposition for the big text that's layered on top of them.
Coop
This 2019 annual report example from the grocery shop Coop Norge communicates what's been going on with their company while subtly showcasing their personality. Capturing the human side of a business, it features plenty of videos and photos of Coop customers. It also features humorous video cameos from its CEO, who steps into frame alongside text to inject refreshing light comedy, all while breaking down barriers between Coop's top-level management and consumers.

This report was made with Vev using no code. Its scroll animations, text fade-ins, and video backgrounds are all pre-coded elements that the creator has dragged and dropped to their project, creating a rich, multi-media user experience without the dev work.

Mailchimp
Mailchimp delivers its annual report with a horizontal scrolling journey through a cartoon world of colorful illustrations. Your guide is a cute blue character, who gently treads in a fixed space, as the background moves behind it—we've broken down how they did it in this video—as a simple way to pull off what would otherwise be a complex animation.
As the characters strolls through each scene, analytics and other data are shown tucked into the drawings. Speech bubbles appear, expanding on these details. It's a stunning example of how you can turn an annual report into an interactive animated experience that's both fun and informative.
Spotify Culture Next
In this advertising roundup, Spotify brings you into a geometric space full of color and motion. As you scroll and explore, cubes spin into place materializing scenes before you. Further scrolling then rotates these pieces and reassembles them into the next section. In the background sputtering lo-fi electronic beats play, adding to the otherworldly ambiance.

By slightly blurring the background elements, and using heavier weight lines and hard edges for the pieces of the cubes, they really stand out with a sense of dimensionality.
This immersive digital experience communicates on a high-level numerous details about consumers and music and points people to download a full report. This was a smart move, freeing up the space to make this imaginative design possible.
Pine Cove Camp
Annual reports shouldn't be too text-heavy and Pine Cove does an excellent job in balancing out visuals and writing, for a report that captures who they are and what they offer. This 2021 recap shows plenty of smiling campers engaged in all sorts of fun activities. Along with using visuals to show what's great about their camp, they also feature testimonials and other writing that speaks to their camp values.

Movement and energy are communicated throughout with heavy use of scrollytelling video sections, that they've built using Vev's no-code elements library. The design for this recap also utilizes time-delayed visual elements, staggered text animations, and horizontal scroll sections, for an energetic user experience..
Area 17
Area 17, an agency based in New York and Paris, leans on a modern art sensibility for this annual report. There are big blocks of color, huge swaths of negative space, and dramatic shapes occupying this space. Since they've worked with organizations like The National Museum of Mexican Art, and the National Gallery of Canada, this art-inspired design is a perfect fit.
Year in Review
We created this sample year in review to help get you started in putting together your own annual report in Vev. This is a fully customizable template and you can change every part of it to better reflect your brand's identity.

We wanted to offer an annual report that would have an impactful look. You'll find huge text, scrolled trigger effects, as well as Lottie animations across this layout, for an action-packed user experience that leaves plenty of room for content.
Google Year in Search
This annual report example from Google details the most popular searches of 2021. It's a minimalist and neutral design that lets data do the talking. Events like the blocking of the Suez Canal, and the popularity of the Squid Games all brought us to Google, seeking more information. This isn't a random assortment of search terms, but a snapshot of what 2021 was both in terms of historical events and pop culture.
WWF No Dumping in Protected Areas
Made with Vev, this emotive report from the World Wildlife Foundation Canada is a sobering account of the impact of the shipping industry on the ocean's waters. They make a case of why dumping needs to end and gives people a way to make a difference by signing a letter calling for government intervention.

This design features a staggered layout, taking advantage of Vev's adaptability in setting up sections, as well as related elements. They also use our text fade-in effect to bring attention to the text detailing ocean dumping.

With photos of sea life as information about how dumping affects our oceans, this one-page web design communicates in a short space the importance of preserving these waters and giving people the opportunity to make a difference.

Human Rights House Annual Report
Human Rights House made their stunning 2021 Annual Report in Vev. With such an emotional and impactful story to tell, this annual report is designed in a way that guides visitors through the key data and messages.
Large headers are layered across striking photos with parallax scrolling effects, drawing attention to the key segments of the report. This technique ensures each key section of information is clearly labelled so that the audience understands the information being presented to them.
This annual report example also makes use of Vev's Charts element. These animate to unfurl as you scroll down the page, drawing attention to key data and presenting numbers in a visually engaging way. Vev's Number Counter element is also used sympathetically here to emphasize important figures, and what they mean for the company and the cause.
Girls Who Code
Girls Who Code has had such a major impact in making programming a more inclusive space and nurturing the next generation of coders. The theme of this annual report example is "Bravery in Crisis" and shows the impact of COVID-19 on their organization, how they persevered, and plans for the future.
They cover a huge amount of information but do it in a way that maximizes screen space. In this example below hovering over any of these details changes the state to active, which unveils additional information.
Designing annual reports involves communicating a multitude of different types of information. Girls Who Code makes their design interactive, cutting down on lengthy blocks of content and giving visitors a choice in what they want to learn more about.

Build Your Own Annual Report Without Code
With Vev's visual drag-and-drop canvas and library of pre-coded interactve elements, it's easier than ever to build your own immersive annual report experience. If you are handy with code, you can also expand anything. We've even created an example annual report that you can easily customize to get started with your own designs.
Our Year in Review
The moments, people, and ideas that made our 2022.
Vev's 2022 in Review
Explore the moments, people, and ideas that made our year.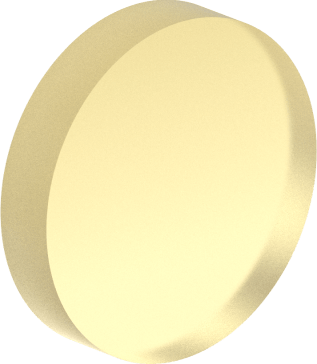 Get our monthly newsletter straight to your inbox.
You can always unsubscribe at any time.
Privacy Policy